2004 1921 Seagrave Golf Tournament


On September 13th 2004 35 golfers enjoyed themselves at Poplar Creek Golf Course in San Mateo with a spirited game of team scramble to raise restoration funds for the San Mateo Firefighters' Association 1921 Seagrave fire engine. "Over $2000.00 was raised by this tournament," said Jeff Barile, one of its organizers, "making it a very successful fundraiser!" The beautiful day added its success. The golfers' fees included lunch made by Dominic's restaurant and a door prize. The following prizes were awarded by the co-organizer, Mike Galvin: For the best team score of 4 under par went to Armando Muela, Rob Lindner, Steve Slaughter, and Gary Sowers. The second best team score of 3 under par went to: Wayne Shomaker, David Shomaker, Grover Blackburn, and Chris Young. The longest drive went to Gavin Long. The closest to the hole at 14 feet went to Wayne Shomaker.
The SMFFA would like to thank the many donors from the community that gave gifts for the prizes, they are:


Bohannon Foundation
Theatre Works
Winchester Mystery House
The Van's Restaurant
San Mateo County Coyote Point Museum
See's Candies
San Mateo County Historical Society
Broadway by the Bay
Hiller Aviation Museum
Prince of Wales Pub
Guittard Chocolate
ACT
Great America
American Musical Theatre
Noah's Bagels—San Mateo
SF Giants
Hillbarn Theatre
Celia's Mexican Food
Amici's East Coast Pizzeria
Metropolitan Golf Links of Oakland
Ducky's Car Wash
SF 49ers
San Jose Sharks
Peninsula Golf—San Mateo


A special thanks to the City of San Mateo for their generous waiving of the green fees, Poplar Creek Golf Pro Gary Monisteri for his assistance and Maureen Barile for all of her help.
And thanks to the players not mentioned above: Andy Musante, Merle Roensch, Pat Carli, Tim Carli, Mike McCann, Marty McCue, Joe Cutietta, Bill Sisack, Neil Wild, Tom Neylan, Christian Olazar, Rick Olazar, Jose Olazar, Eric Ikeda, Tom Ball, Richard Leavitt, Chris Pimentel, Eric Glennon, John Saucedo, George Fields, Roger Brandt, Steve Lindholm, Canning Stevens, and Joe Latham.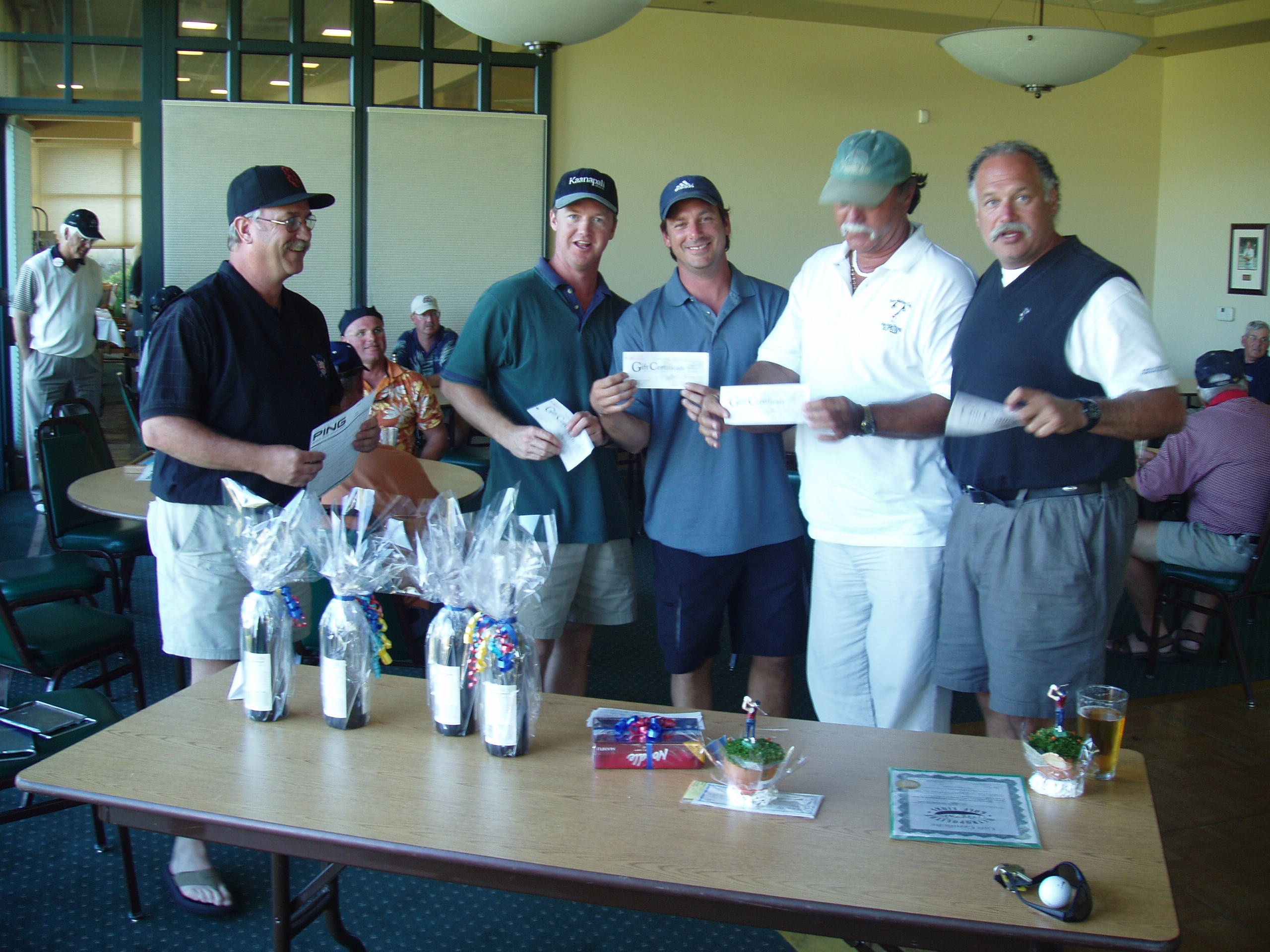 First Award: The boys from Woodside Fire—l-r Rob Lindner, Steve Slaughter, Gary Sowers, and Armando Muela—team score of –4. Mike Galvin (left) presented the prizes.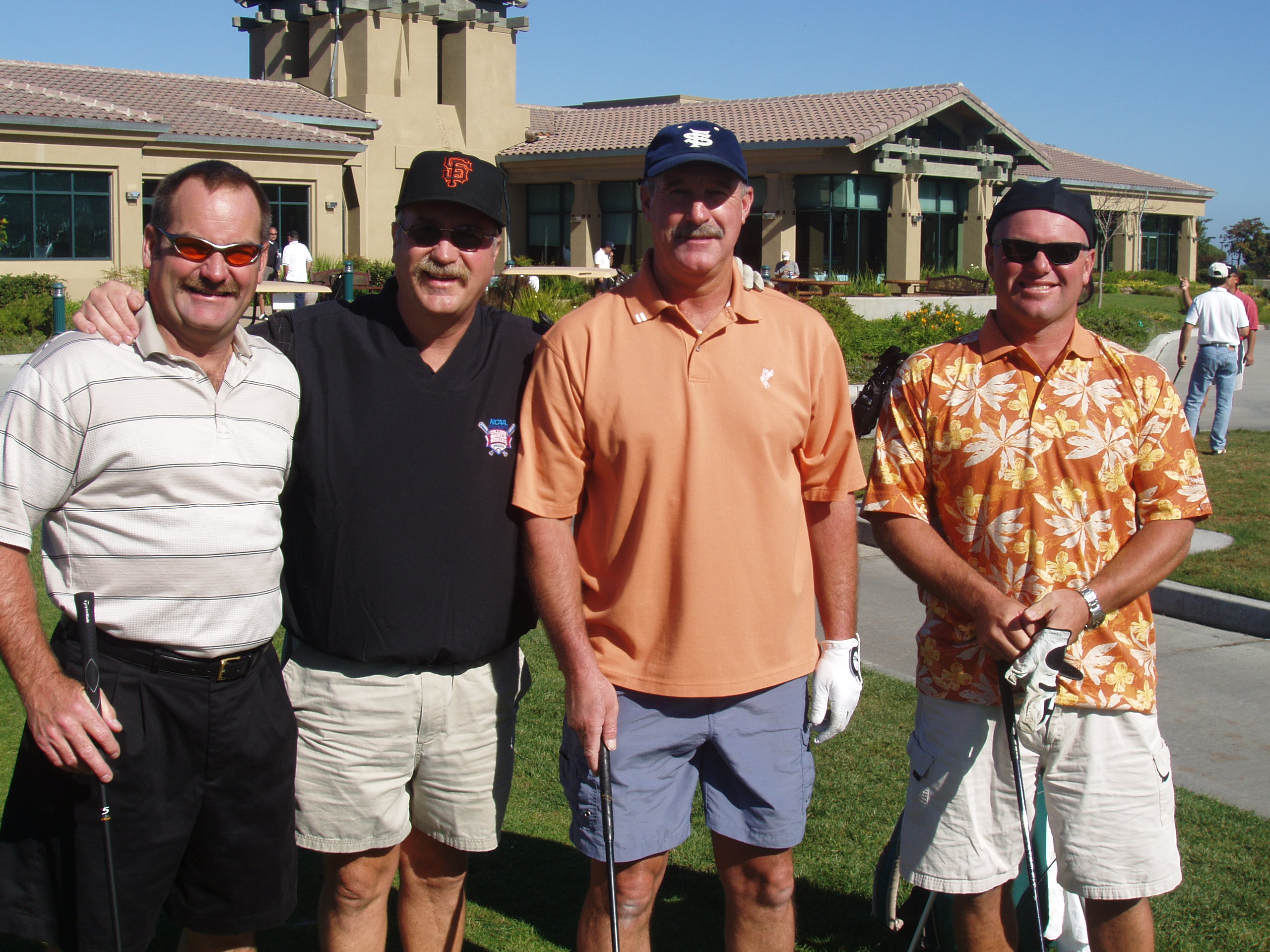 l-r Neil Wild, Mike Galvin, Gavin Long, and Tom Neylan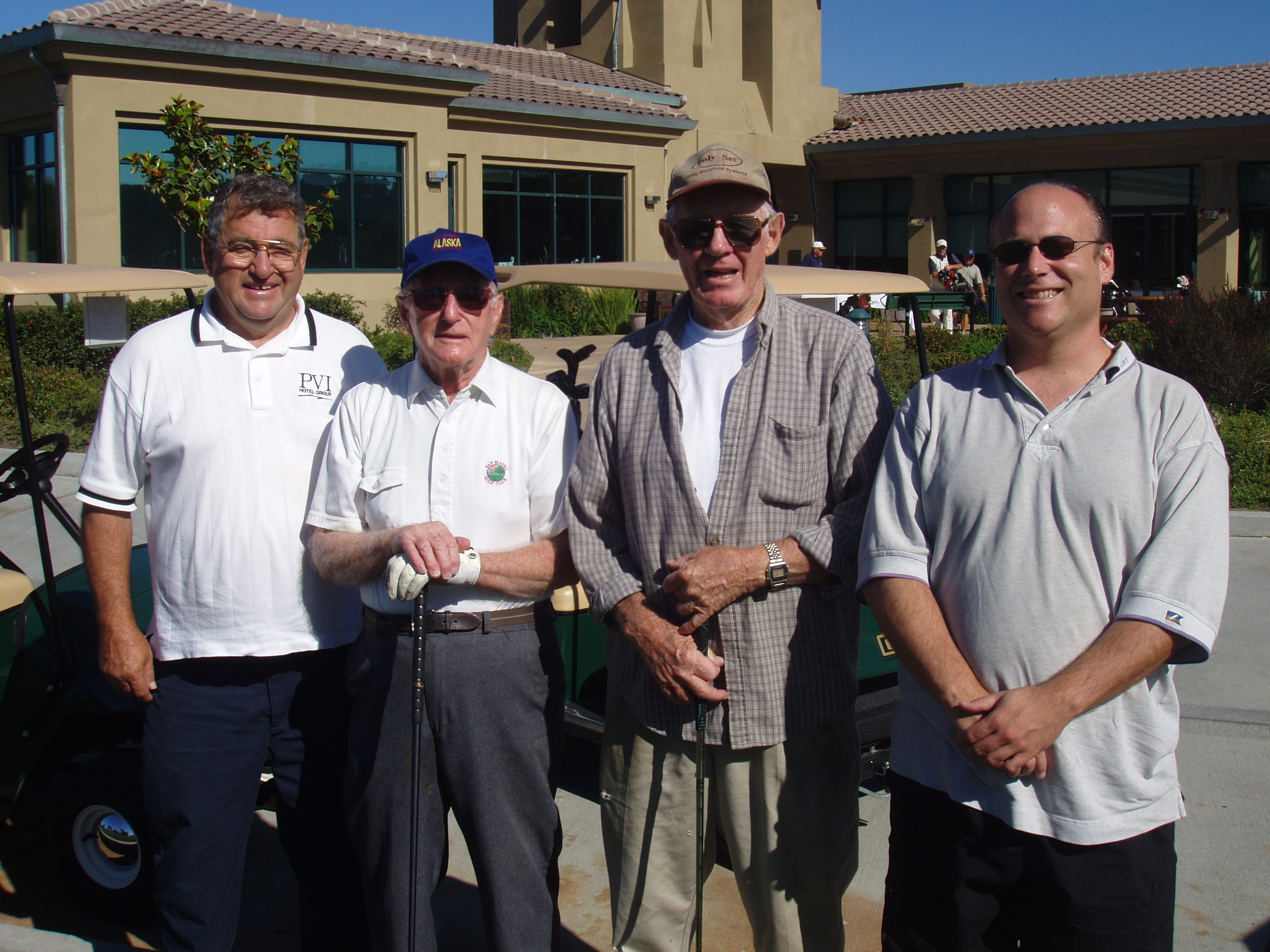 l-r Merle Roensch, Pat Carli, Andy Musante, and Tim Carli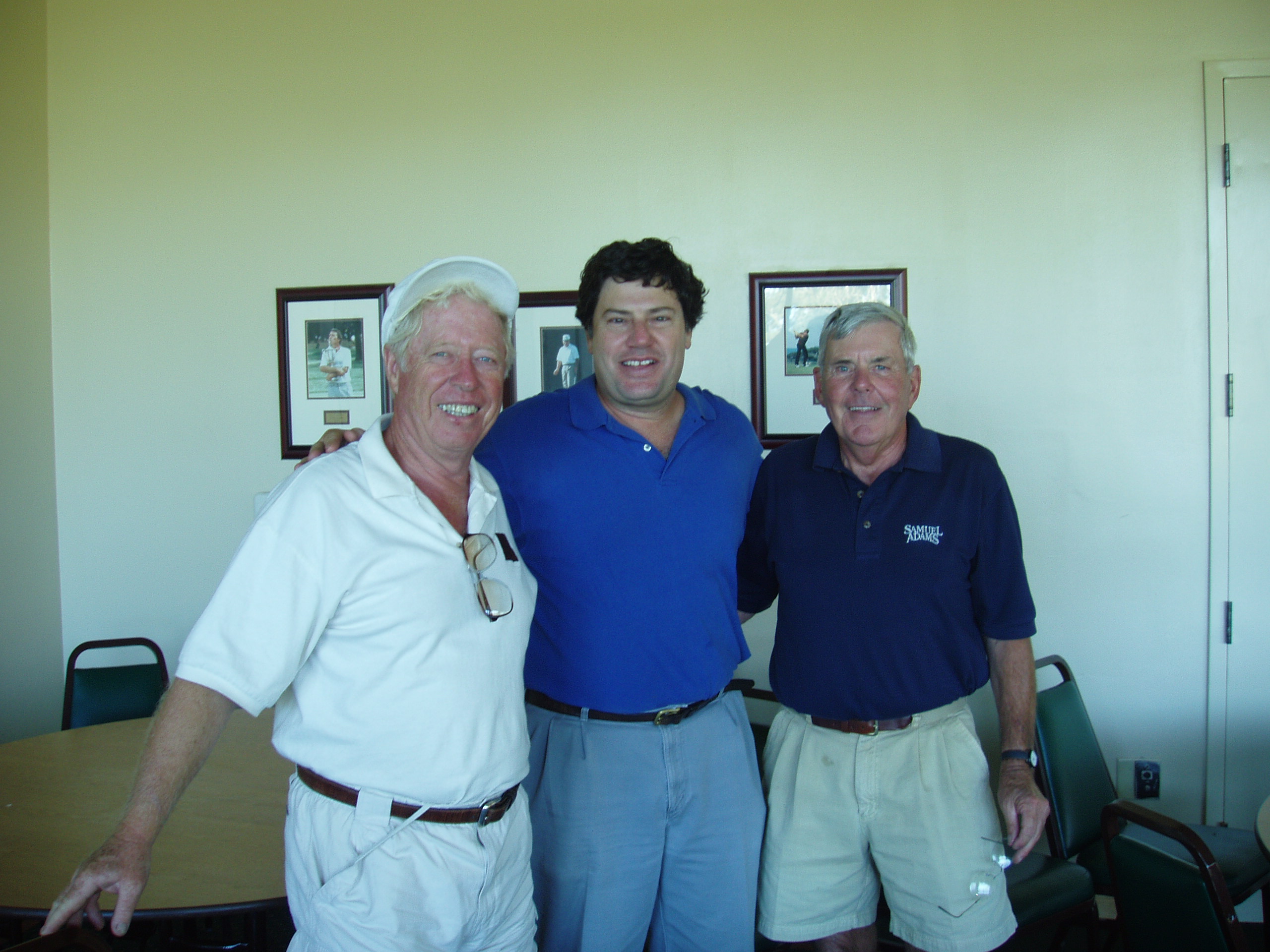 l-r. Joe Latham, Jeff Barile, and Canning Stevens.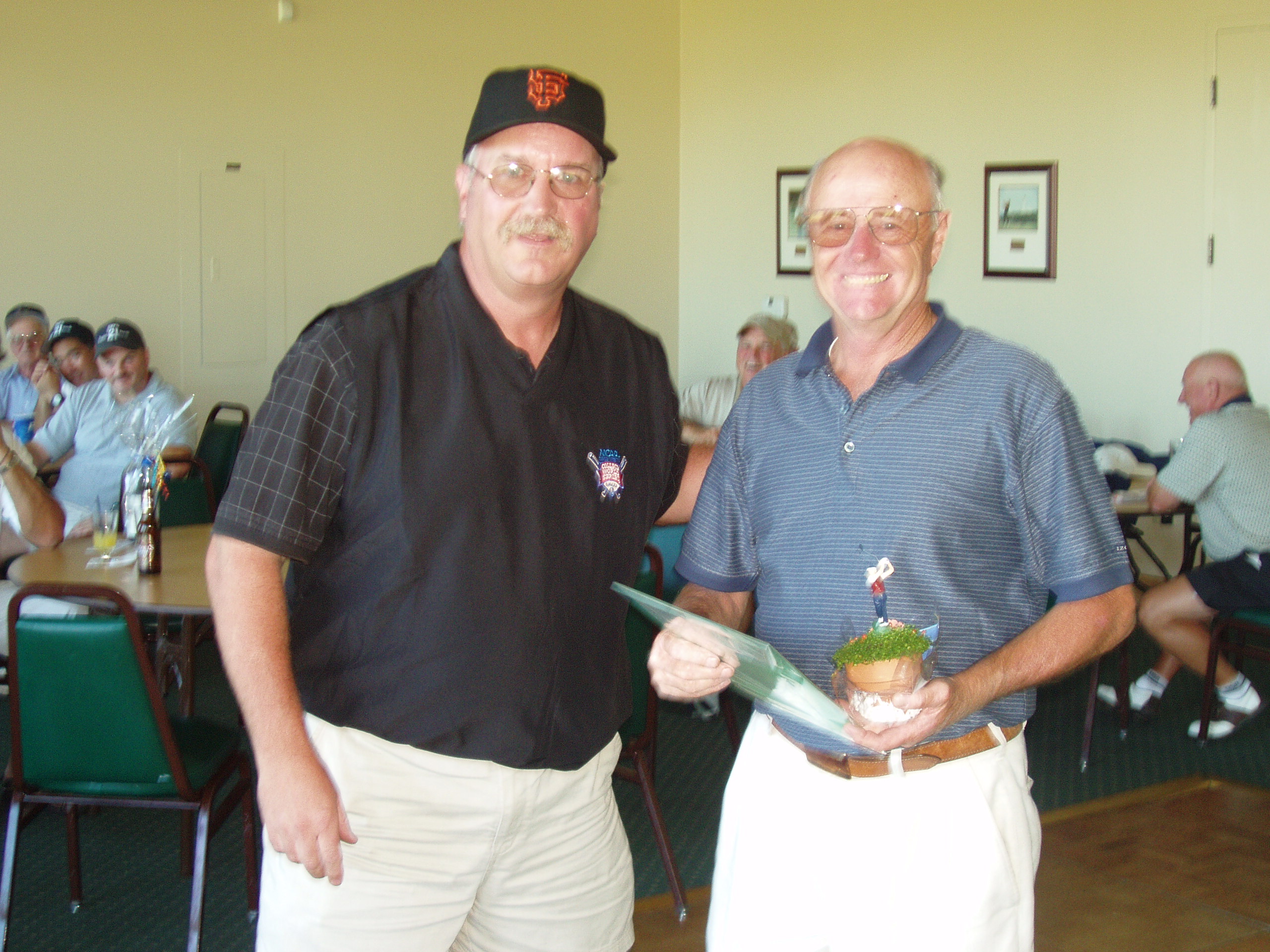 Closest to the Hole winner: right Wayne Shomaker with Mike Galvin presenting.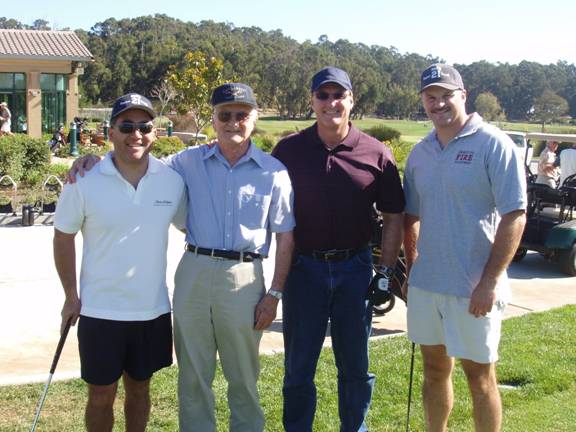 l-r Eric Ikeda, Jose Olazar, Rick Olazar, and Christian Olazar.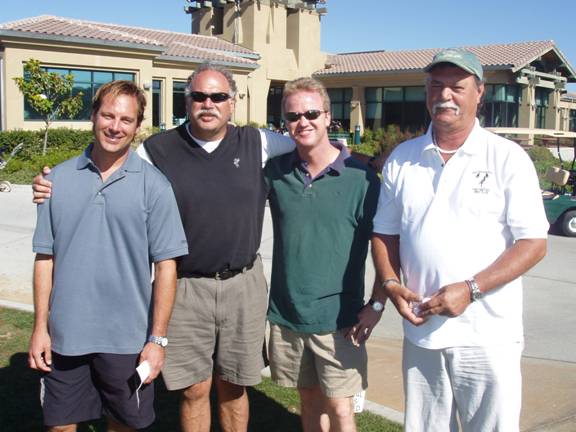 l-r Steve Slaughter, Armando Muela, Rob Lindner, and Gary Sowers.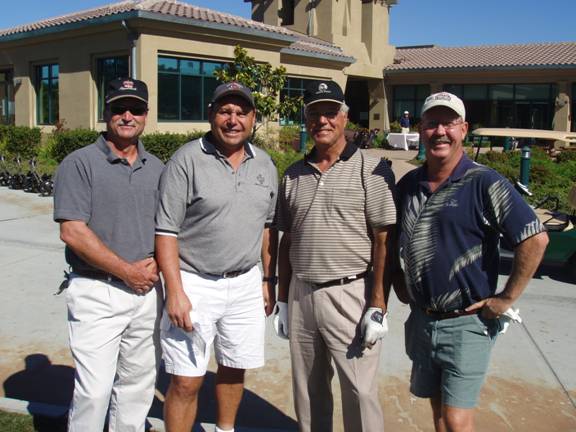 l-r George Field , John Saucedo, Roger Brandt, and Steve Lindholm.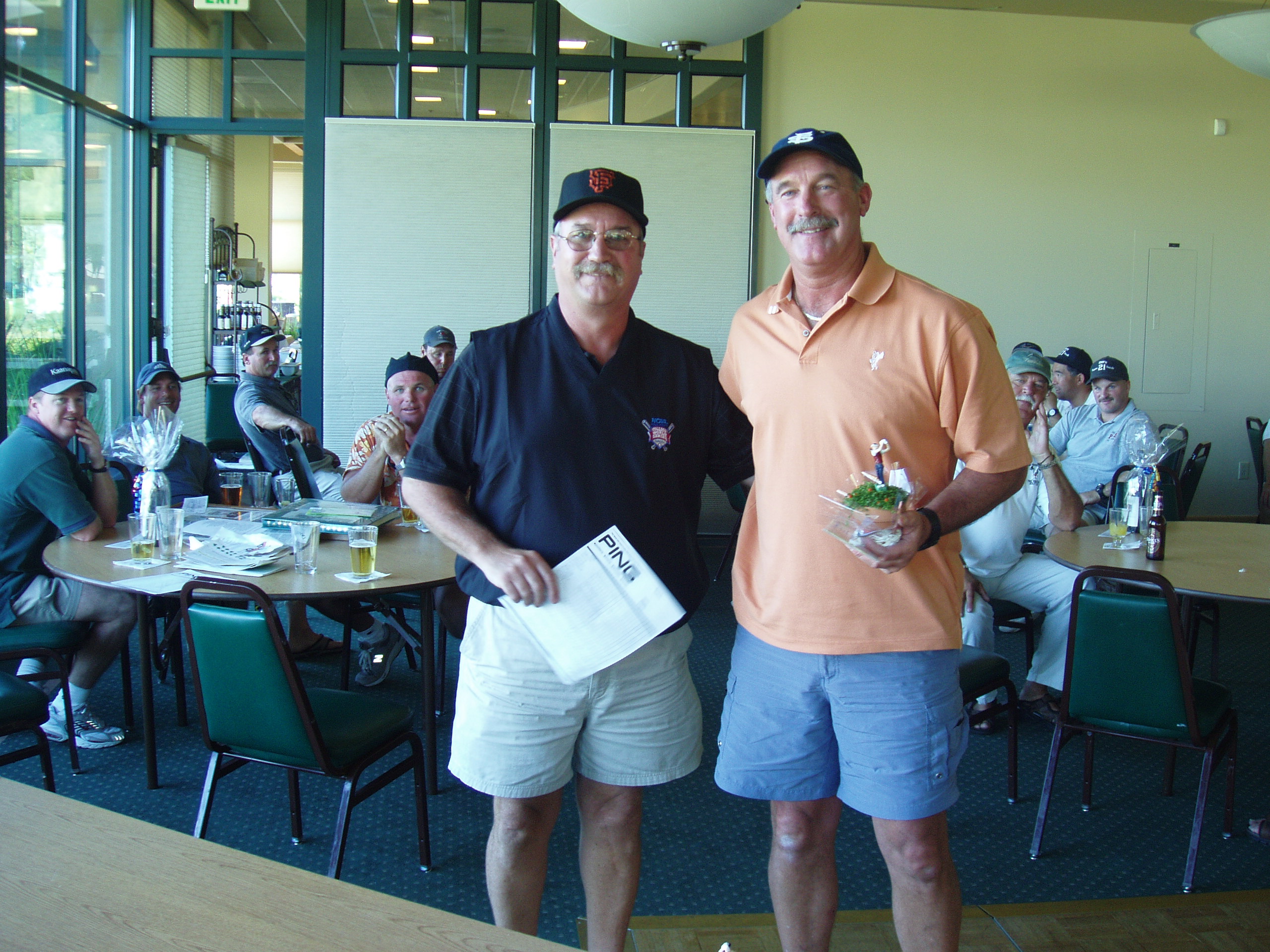 Longest Drive by Gavin Long—right with Mike Galvin left.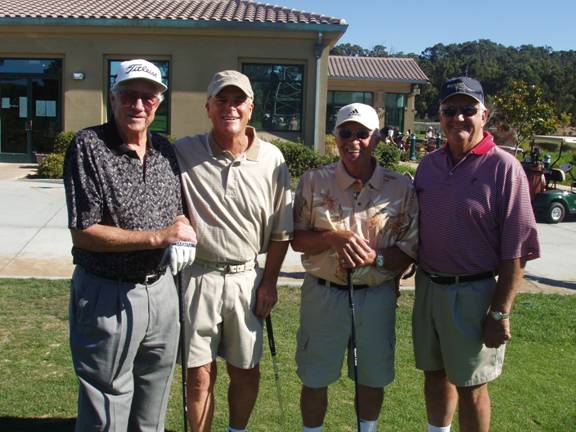 l-r Bill Sisack, Mike McCann, Joe Cutietta, and Marty McCue.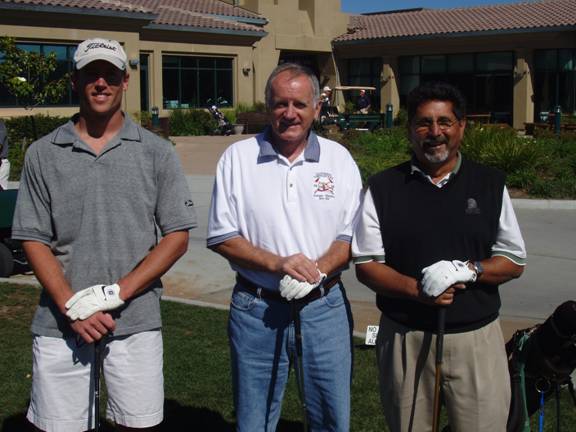 l-r Eric Glennon, Tom Ball, Richard Leavitt, and Chris Pimentel not shown.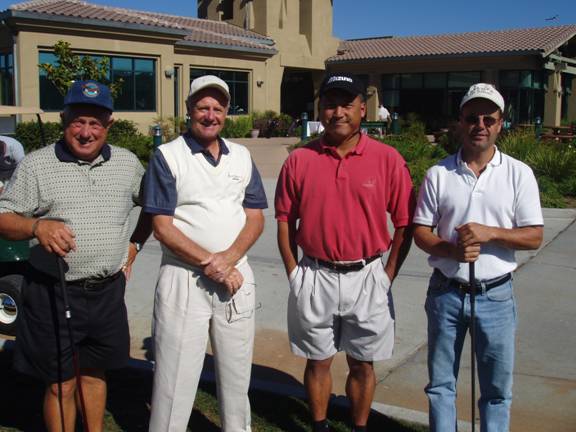 l-r Grover Blackburn, Wayne Shomaker, Chris Young, and David Shomaker.
This team won 2nd place with a –3.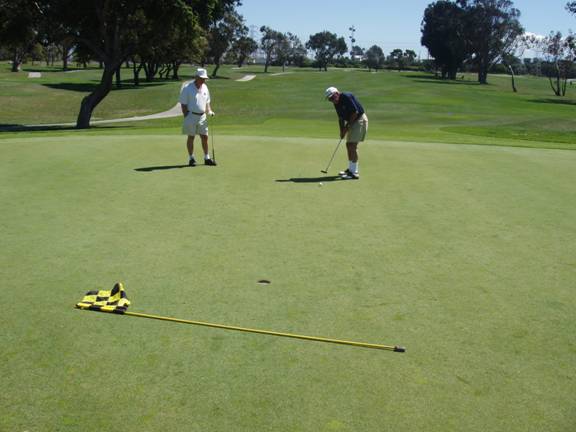 Joe Latham watches Canning Stevens sink this one for a birdie on 9th.