Fire Fighters' Olympics
By Matt Turturici

2003 Firefighter Olympics, Ventura Ca.
SMFD Bronze Medal, slew the others.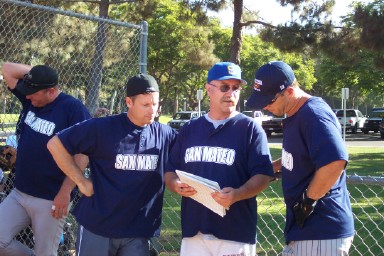 For the first year in a long time SMFD put together a real contender. After the past few years of playing in the Olympics we have fallen a little short and were always a scrappy team but never one that made it very far. This year SMFD showed up with an attitude, and win at all costs mentality led by Manager Greg "Spanky" Hart. Day one of competition SMFD beat Downey FD and El Segundo FD. On Wednesday SMFD took down Monterey Park in a laugher, and Menlo Park in a come from behind win that "demoralized" the 2002 Gold medal winners, starting them on their journey HOME, without any medal, just excuses. On Thursday SMFD was 4-0 playing Monterey Park again. Monterey Park forfeited the game, after a 20 plus run beating at the hands of SMFD who could blame them. The only thing keeping us from leaving with a guaranteed medal was yes, our neighbor Burlingame. Burlingame haunted by the recent memory of being shut out by SMFD in the pre-Olympic Hayward FD tournament, was shut out going into the seventh inning where they finally put a few runs on the board.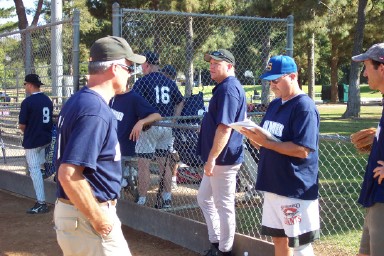 Too little too late. SMFD was now 6-0, owner of the bronze medal one win from silver, two wins from gold. Friday SMFD put 6 runs up on the board in the first to counter Garden Grove FD's one but that was about it. Injury, illness and a few key players unable to stay for Friday ultimately sealed our fate. Now SMFD had to beat Chula Vista (Menlo Park South) to stay in the medal round. We just didn't hit, coupled with some Gestapo tactics, and SMFD went down. It was a great experience for all, we will be there next year. After a few years SMFD is once again the team to beat!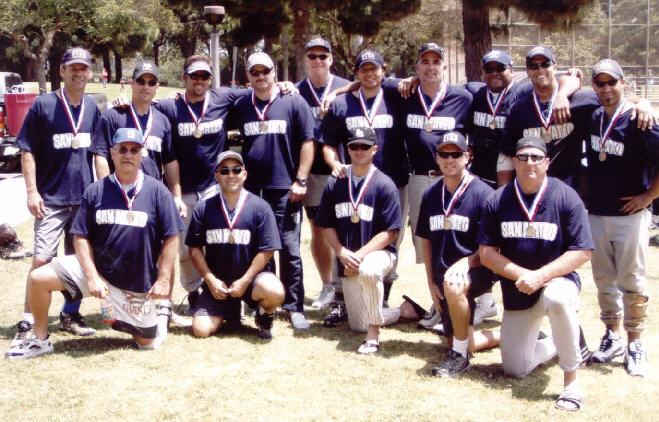 Knee L-R: Galvin, Ikeda, Agresti, Healy, Rovetti
Top L-R: Sorensen, Novelli, Martinez, Olazar, Hogan, Flores, "Spanky", McKinney, Thorvund, Turturici
Not pictured: Stanovcak, Himes